ABOUT DUBLIN GOSPEL CHOIR
DGC are a group of performers with a shared love of music and the joy it can bring. Versatile, professional, passionate and vibrant, they uplift and energise with powerful voices and rich harmonies whether they are performing as a small ensemble or full 40-piece choir.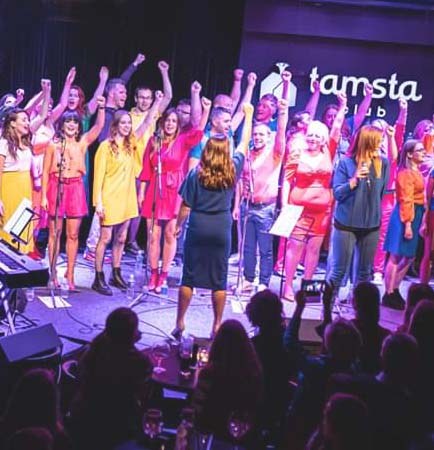 FOLLOW US ON SOCIAL MEDIA
Stay in touch with us through our social media channels.
MOBILE
Orla 083 3303986
John 087 9230891